Modular Site Compound Install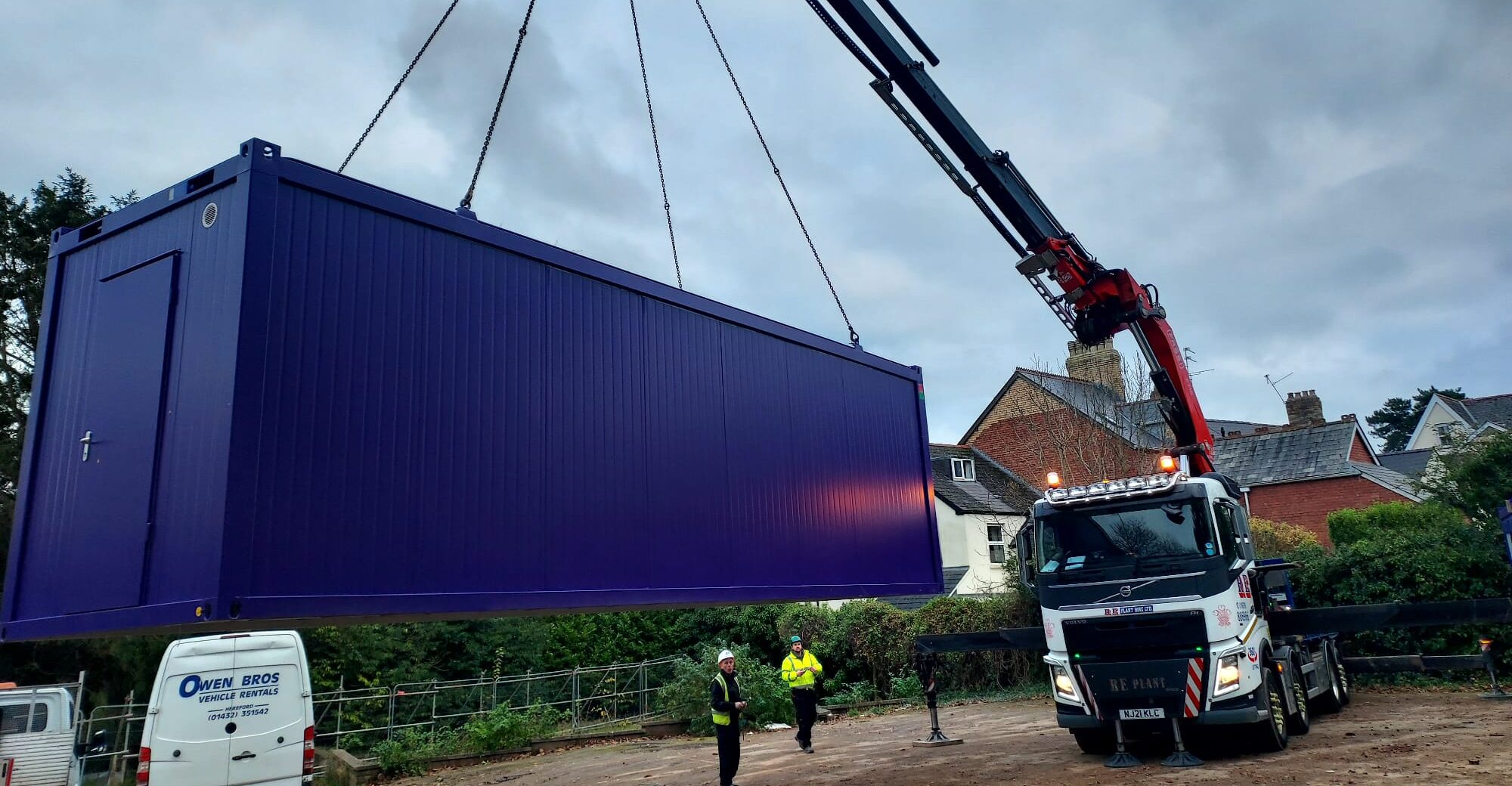 RE Plant were called by a housing developer to lift several modular containers into their fixed position at a new site. The site was visited where a lift plan was drawn and method statement completed, this helps with the flow of the job on the day whilst actioning health and safety concerns such as ground conditions and access prior to day of lift. With the 360 degree lift HIAB set up time was easy, quick and meant that less moving of the HIAB was needed for reach. Install was completed by our HIAB operator and banksman / rigger slinger with fall arrest system for working on top on containers.
Front Leg HIAB for container install
360 degree lift, making less set ups for crane and install quicker
Appointed person supplied along with slinger
Paperwork all done for the Customer from site visit, risks and methods documented and actioned prior to lift.
If you need containers installed and transported for your project, you can 'Request A Quote' from us today by email or phone (01639 886 966).