Glass transport to Gower beauty spot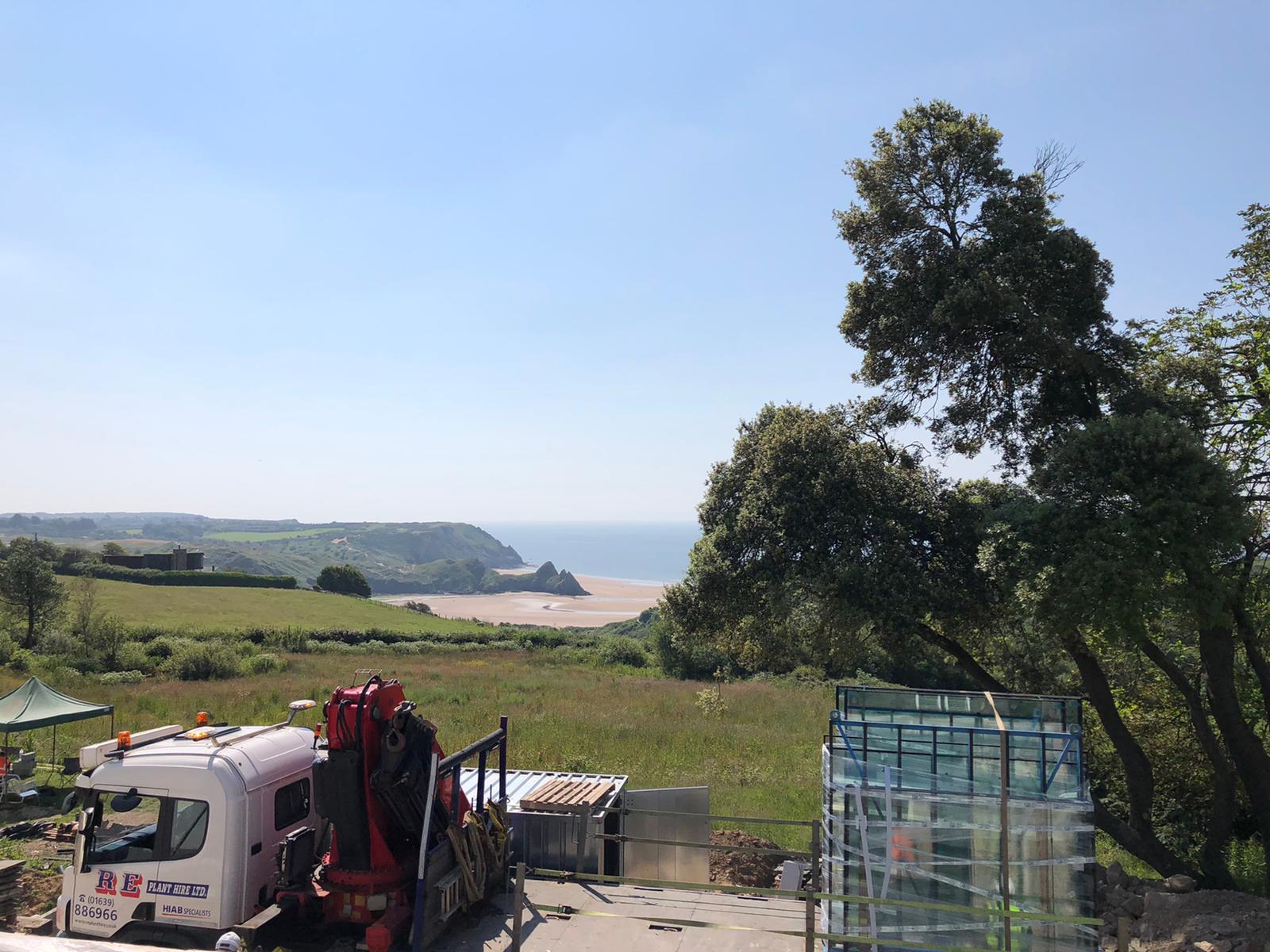 RE Plant were called to transport glass panels for a Swansea based glass and aluminium frame installer at one South Wales's most scenic coastal spot.
A site visit was carried out by one of our Appointed Persons where the lorry chosen was one of our short rigid trucks due to the tight access from the driveway to the off load area. The glass weighed around 2 ton and had to be lifted off and placed next to the property.
Able to transport glass and lift into place
Lift up to 250kg at 35 metres or 1.2 ton at 25 metres
Can offer expert advice and solutions on awkward access jobs
Ability to pick up glass and transport before lifting and even installing into place
Offer storage of unit if and when required.
If you need your glass lifted and transported for your project, you can 'Request A Quote' from us today by email or phone (01639 886 966).
More information on glass lifting click here