Glamping POD relocation West Wales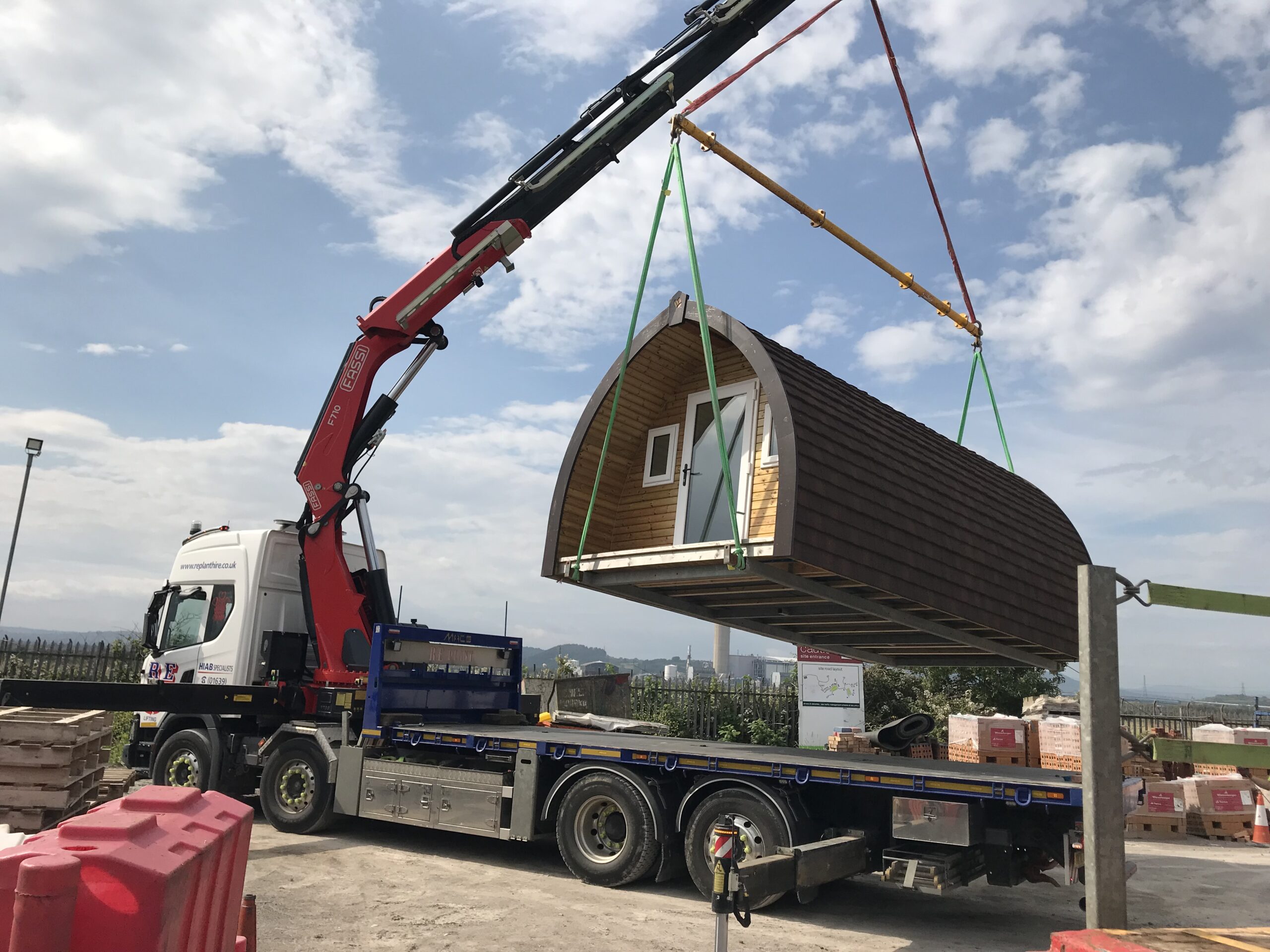 With glamping pods coming ever so popular for a holiday this summer, RE Plant were called to relocate a 20ft size unit from a site near New Quay West Wales. The unit weighed around 2 ton and had to be lifted with a beam which was supplied by RE Plant along with the lorry and operator.
Able to lift and transport glamping pods
Lift up to 3500kg at 18 metres or 1.2 ton at 25 metres
Can offer expert advice and solutions on awkward shaped items
Ability to pick up POD and transport to new address
Offer storage of unit if and when required.
If you need your Glamping pod lifted and transported, you can 'Request A Quote' from us today by email or phone (01639 886 966).