Glass lift for new Swansea distillery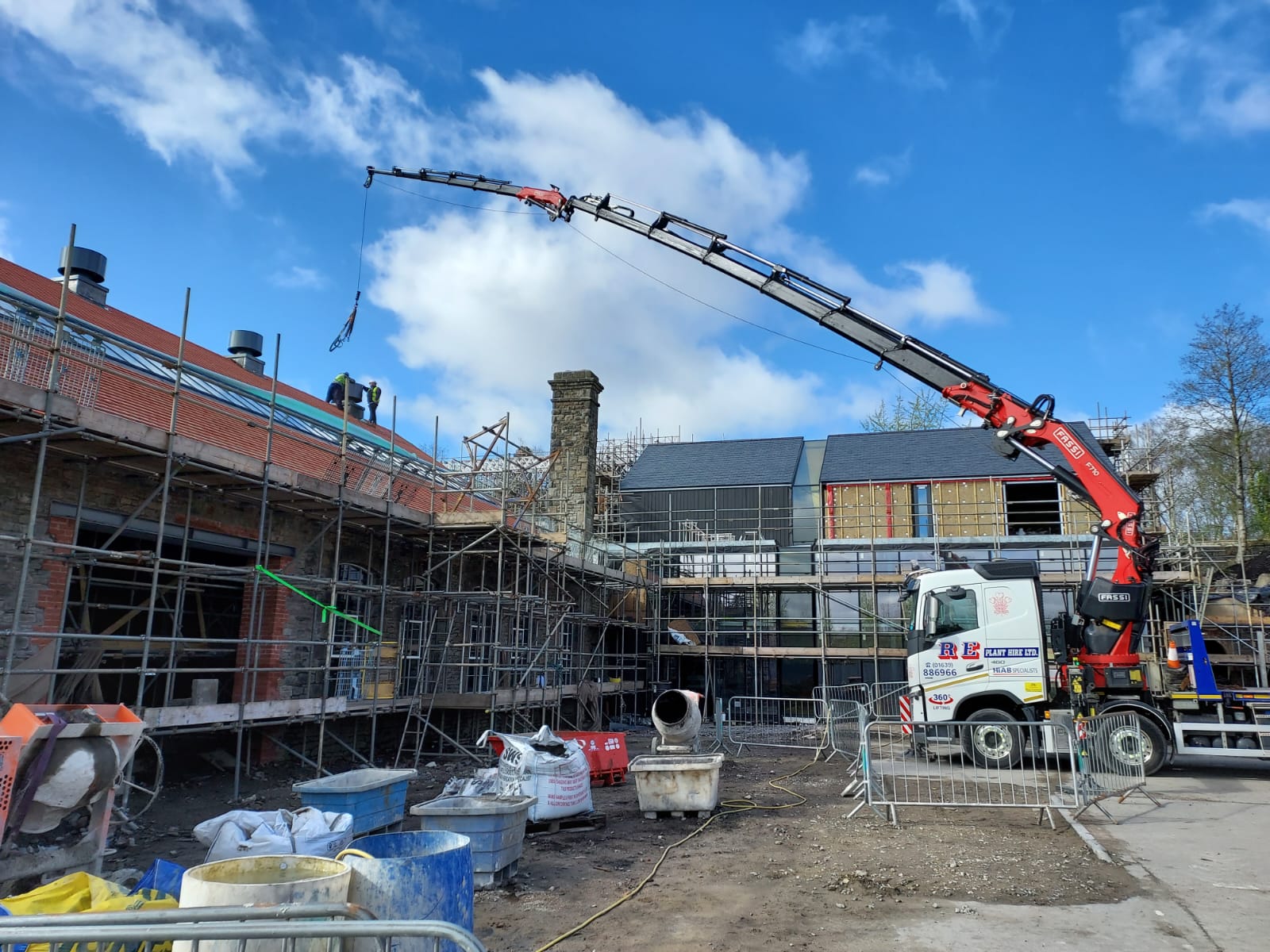 RE Plant were called by the local developer to lift several sections of glass at long reach
As the fragile sections of glass needed to be delicately placed at long reach, the use of the winch made lowering the sections easier with more controlled vertical movements. This made the process of installation quicker and safer. With also front stabilisers fitted to this lorry, we were able to increase reach by lifting all items over the cab, this makes it easier for the site team as we need less space to carry out these types of lists.
The location for the new Penderyn Distillery is situated on the old Hafod-Morfa Copperworks site Swansea and is due to be opened later in year. Full story here
Long reach HIAB for glass install
Carry glass to lift zone
Lift glass with suction device
front stabilisers for heavy lifts over cab.
If you need glass lifted and transported for your project, you can 'Request A Quote' from us today by email or phone (01639 886 966).