Hot Tub Lift and Install Newport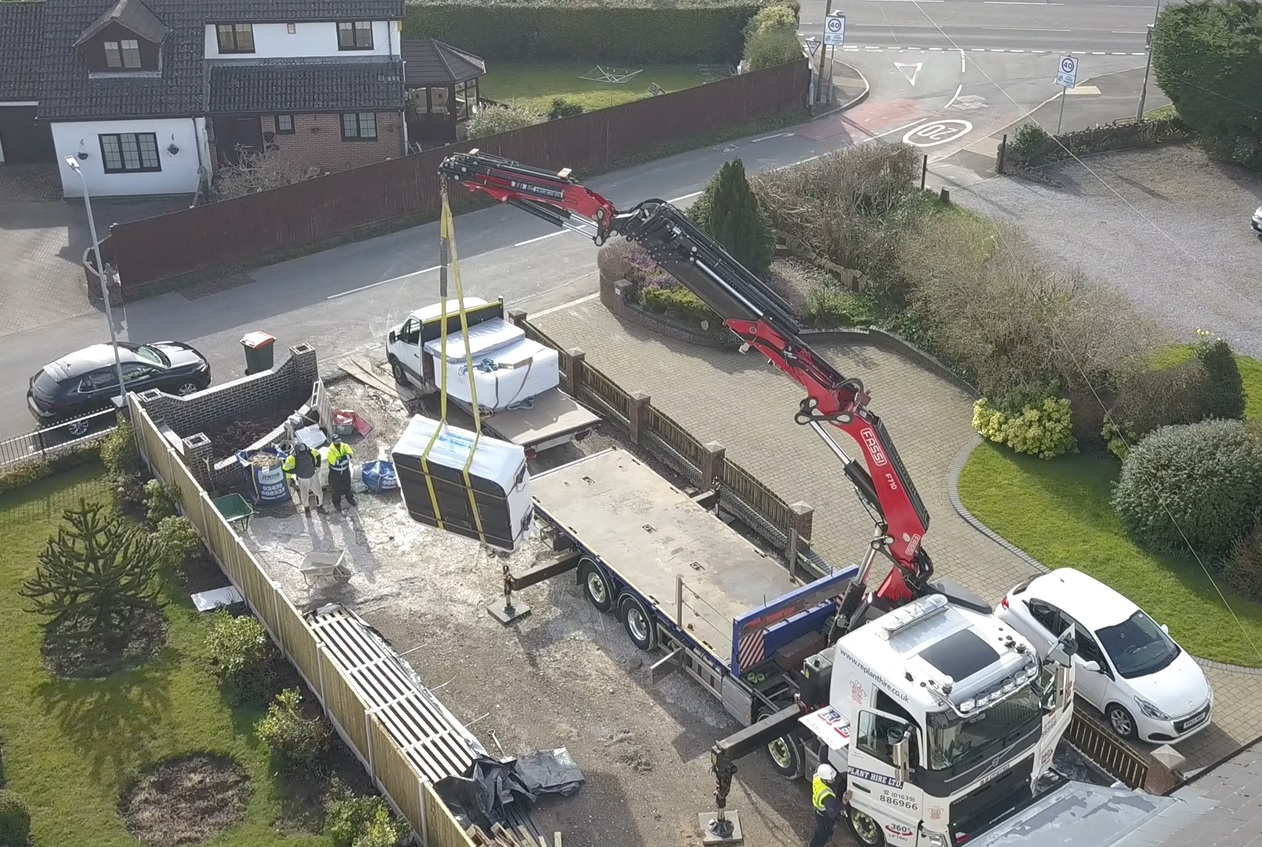 RE Plant Hire were called to assist Hot Tub installation team in lifting 350kg hot tub over house and into rear garden. There was no access to the rear of the garden so the only alternative was to lift the tub over the front of the house with our front leg HIAB crane.
Lift Hot Tub Over House
Lift up to 350kg at 116ft
Winch also available to increase distance
Can offer site visits to reassure Customer
Ability to pick up hot tub and transport to new address
Offer storage of unit if delivery is a problem and deliver / install when required.
If you need your hot tub lifted into your garden, you can 'Request A Quote' from us today by email or phone (01639 886 966).